My doctors consider my daughters' medical anomalies, but I prefer the word miracles. My health had been compromised by a painful disorder resulting from tissue that normally lines a woman's uterus, growing outside the uterus and causing severe, chronic abdominal pain among other side effects. This condition, called Endometriosis, made it highly unlikely for me to grow a baby from fetus to full term.
A change in diet, three major surgeries, and four years later, Kris and I brought two girls into the world. Today, our girls are 12 and 10 years old; Kris and I are nearing 40. Together, we've come to realizations about what a "good life" means for us. As a result, nearly six years ago, we traded in our good jobs and gifted school programs for location independent, school-free living.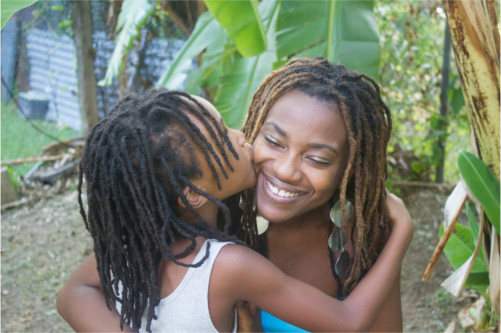 For us, unschooling is a vehicle for liberation; a way to walk a path rooted in our strengths and deepest interests. We are our own universities and classrooms because we cannot help but learn. But not every family can take on self-directed learning in the same way.
For my family, it's learning primarily at home, with travel, volunteerism, and income-generating projects as our core learning channels. In other families where the adult (or adults) work outside the home, feasible options can prove very limited.
We can solve that problem by collaborating with individuals and organizations who are already doing work to make Self-Directed Education more accessible to all people. In doing so, we help educate communities on how to create local learning spaces that are safe for children and facilitate the exploration of each child's unique interests and talents.
I am particularly interested in creating more space for the unique needs of people of color inside the Self-Directed Education movement.
Because Kris and I are raising black folks in America, freedom to learn is critical. It is our deliberate resistance to the whitewashed curricula pervasive in America's classrooms. We want our daughters to design their own courses of study through real-life experiences and relationships, not ones formed by sitting in rooms, facing one instructor, collecting dots, and negating the contribution of non-white people to the world's civilizations and cultures.
More than that, America's judiciary and educational systems embody and normalize a harmful European colonialist worldview. The relevance, let alone value, of black and brown people, is consistently questioned and refuted by people in power.
Those realities have informed much of my life's work and my daily attention over the past two years, namely my involvement in the Alliance for Self-Directed Education (ASDE), and the launch of my village-building project, Fare of the Free Child podcast.
The Alliance is a collective of Self-Directed Education activists based in various cities across the U.S. We increase awareness of the numerous benefits of allowing children to direct their own learning, and actively support projects aimed at increasing access to Self-Directed Education for anyone who desires it. Each of us is already doing this work, and together we can have a greater impact on the growth of the movement.
My own goals do not include convincing more adults to free their children. I believe that will happen organically as I help create support and solutions for adults who already want to free their children, but need help with the strategy around that shift.
In both my work with the Alliance and my unschooling podcast, I represent a space, not a set of people.
I do not speak on behalf of all black people.
Or all immigrants.
Or all Caribbean people.
Or all people of color.
What I represent is safe space for people of color to discover, explore, and become informed about alternatives to traditional, private, and charter schools for children and young adults.
What I represent is safe space for parents, educators, aunties, uncles, all of us who are dissatisfied with modern traditional schooling options, and who want to better understand personal leadership and real learning.
And we need safe spaces because when we choose to remove our children from the standard, government-issued education system, we are subject to unique realities.
Even with the 13th and 14th amendments technically nullifying the three-fifths comprise—the law that labeled black men were 3/5th human—black humanity, black personhood, black human rights, are still not institutionally recognized, let alone protected by law.
That is the reality, and the evidence shows up in the numerous state-sanctioned murders of black and brown people by police. Not to mention the erasure of our contributions to the world's various countries and cultures by the school system via textbooks and coinciding curricula. Or the persistent wage disparities among black and brown folks versus white folks.
The effects of these inequities show up in our towns, not just in our systems. When we travel as digital nomads, our concerns for neighborhoods where our children can feel safe walking around and being children have much more restrictions than our white unschooling counterparts. The factors are different. The realities are different. The practice has vastly different considerations.
Certainly, taking children out of traditional schools will not solve all these issues. But for my family, unschooling is part of a set of solutions to the oppression, the dangers, and the consequences of being black in America and daring to raise children who understand and love themselves.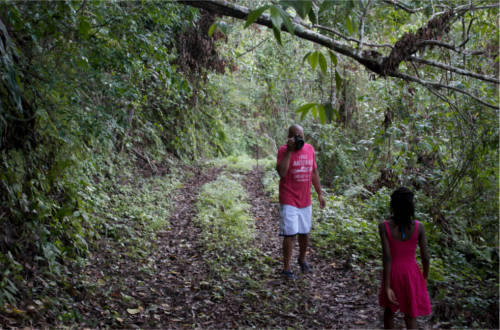 Being part of the Alliance is about widening the space I represent. The people who are part of this organizing team have their own track records of space-making too. They've been putting their time and energy and skills into projects that affect real people in local communities. We all believe that real learning happens with the parameters of a child's consent and interests and that it should be financially and logistically feasible for people to be part of safe learning spaces right inside their local communities.
The Alliance's current organizing team includes folks like me who unschool and folks who run micro-schools that prioritize self-directed learning. We've got folks who've been working for years with parents to design more harmonious lives. And we've got filmmakers who amplify young people's voices, and lawyers who want to help them liberate themselves from environments they deem toxic.
We've also got the benefits of an immense resource called Peter Gray. He's the founder of this team, and his interests have provided us with proof point after proof point through rigorous research on how children learn and why they should be free to play and direct themselves. The origins and current team members are introduced here; go see for yourself who's involved.
LIVING OUT THE "WHY"
I unschool to chop through the dense and dangerous forest of oppression and make room for children who embody confident autonomy. Though technically unable to carry children to term, two beings chose me to come through. Kris and I take that to heart, and we respect our daughters' rights to self-determine and self-actualize.
He and I call them ours, but our daughters own themselves. They know they have the right and the resources to play, to explore, to collaborate, to discover, and to learn. All of that, without someone telling them how they need to show up for the world to be comfortable with whoever they are becoming.
This is what I can help expand with the women and men who comprise the Alliance organizing team. We're a small group reaching out as far and wide as we can to help build support systems where families can foster life-affirming, talent-enhancing learning that centers people, not policies and oppressive power.
I invite you to join our newsletter to stay informed and maybe even to get involved. We can put our heads together to see how we can live out their beliefs that children are trustworthy, learning is natural, and life is much more than coercive schooling, joyless jobs, and adults trying to understand how to cope.
---
Akilah S. Richards is an independent author, digital content writer, unschooling parent, and radical self-expression speaker.